Find information on our past events...
Homes with Hope Short Video from Homes with Hope on Vimeo.
Homes with Hope, Inc. is a private, non-profit Child-Placing Agency for children in foster care.
Our mission is to restore abandoned, abused or neglected children into homes by establishing them in a community of Christ-centered families who will, in relationship with the local church, foster children and in some cases, even adopt them.
Presently, there are approximately 588,000 children in the foster care system in the United States. This represents 20,000 more children than the year before. Unfortunately, 30% of established foster homes leave fostering each year. Texas is not immune to this epidemic.
Each year in Texas, nearly 50,000 cases of child abuse and neglect are confirmed ... 137 times a day, six times an hour, a child in Texas is being abused or neglected. Houston, Harris County has the third largest population of abused and neglected children in the United States surpassed only by New York and Los Angeles.
The Lord has heard the cries of these children. He desires to provide a loving, secure, compassionate community in which they will be cherished, healed and nurtured to their full potential. We believe that the Lord demonstrates his heart for these children through our expressions of love.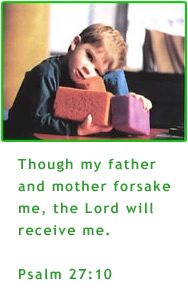 All types of people and forms of donations support Homes with Hope. You may be a golfer a party goer or a quiet monthly giver. We appreciate each and every one of you! Please consider making a monthly pledge for 2012 or making your tax deductible year end donation to Homes with Hope. Thank you!
Stewardship
Operate to the greatest extent possible debt-free. We have been very fortunate to operate on a cash basis and have no debt.
Utilize as much donated property, equipment, time and services as possible.This runs the gamut and includes - our many volunteers, professional accounting and video services, our office space, some of our office furniture and equipment, supplies to support families services and many, many other donations.
Keep fundraising costs as low as possible and maximize every dollar given.We have been fortunate to have never paid a venue rental fee to hold a fundraising event.We use a significant number of volunteers to plan and work the events, and we obtain as many donated items and talent as possible for these events.
Practice accountability. We have policies and practices in place to give close financial oversight to the organization, including external financial audits and reviews.
Sincerely,

Janice Barlow
Board of Directors, Chair

Tricia Herren
Executive Director
Simple and easy ways to donate to Homes with Hope
One-time donation (with your debit card, credit card or PayPal account)




In Lieu of Flowers (with your debit card, credit card or PayPal account)
Please use the Seller Instruction Tab to provide information about the donation and who and where the acknowledgement should be sent.


Recurring donation (required to set up a PayPal account—then use your debit card, credit card or bank account)
Call 713-864-1885 to give using your Credit Card
Mail your check, payable to Homes with Hope to:
Homes with Hope
P.O. Box 70146
Houston, TX 77270
FAX contribution form, including your credit card information and donation amount, to 713-869-7500
Please call before faxing.