Find information on our past events...
Homes with Hope Short Video from Homes with Hope on Vimeo.
Homes with Hope, Inc. is a private, non-profit Child-Placing Agency for children in foster care.
Our mission is to restore abandoned, abused or neglected children into homes by establishing them in a community of Christ-centered families who will, in relationship with the local church, foster children and in some cases, even adopt them.
Presently, there are approximately 588,000 children in the foster care system in the United States. This represents 20,000 more children than the year before. Unfortunately, 30% of established foster homes leave fostering each year. Texas is not immune to this epidemic.
Each year in Texas, nearly 50,000 cases of child abuse and neglect are confirmed ... 137 times a day, six times an hour, a child in Texas is being abused or neglected. Houston, Harris County has the third largest population of abused and neglected children in the United States surpassed only by New York and Los Angeles.
The Lord has heard the cries of these children. He desires to provide a loving, secure, compassionate community in which they will be cherished, healed and nurtured to their full potential. We believe that the Lord demonstrates his heart for these children through our expressions of love.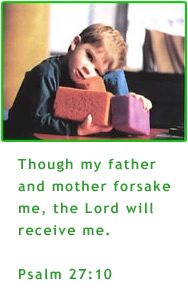 You are Invited to our Annual Gala
On September 28, 2013, Homes with Hope will hold its annual fundraising gala at Lakeside Country Club. Finding Hidden Treasures, Discovering Pearls is our 10th annual gala and will feature live music, a sumptuous dinner and live and silent auctions.
Register for this event by with the Gala Response Form below.
---
Homes With Hope Carnival - October 27, 2012
Thank you for helping us meet our fundraising goals. All proceeds will help children in crisis and families that care for them. View thank you page.
---
Happy Endings Gala - 2012
Thank you to all who participated in the 2012 Gala. We raised over $30,000 and appreciate everyone's support. View thank you page.
---

Since 1972, The Children's Fund has given wings to charities that support Houston's most needy children. They are an entirely volunteer run organization that focuses on charities with small budgets and small administrative departments serving the Houston area. Their support will help to increase and improve the services and care that we are able to provide to abused and neglected children in foster care within the Houston area and surrounding counties.
---
We are honored to be selected as a part of the EIS Office Solutions new Non Profit Organization Partnership Program (NPOPP) and grateful for their generosity and support!
To find out more about how they support our mission, go to their website and click on Non profit partnership, select Homes with Hope and part of their proceeds will be donated to us... www.eisoffice.net.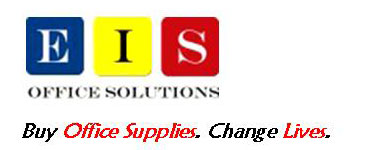 Follow us on Facebook