Special thanks to those who helped make the
Homes with Hope
2013 Christmas Party so much fun!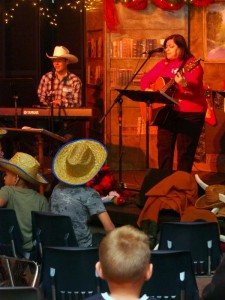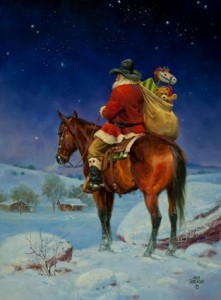 "Texas Night Before Christmas"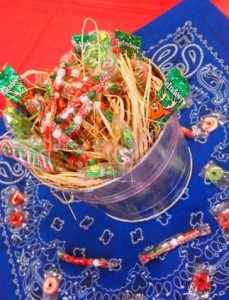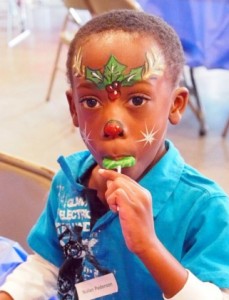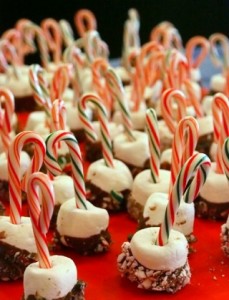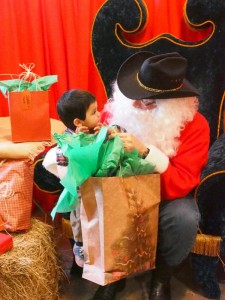 Christmas has come and gone, but it is never too late to thank those who helped us put together another great Homes with Hope family Christmas party! Each year our foster and adoptive families gather together and we get to enjoy how much the children have grown, laugh and sing with them, give them gifts and bless them with the love of Christ.
There are many people to thank, including those who rounded up the great gifts for our children!
EIS Office Solutions
SunGard Energy
Molly Gilmore
Thank you for the special contribution from our board member Helen DeLemos purchasing our cowboy hats as the most fabulous party favors and many other party items!
PLUS
The incredibly talented face painter – Veronica Cabrera
And the most hilarious story teller – Lisa Edmondson and her assistant Marcie Kern
Our very own Texas Santa – Mike Baldry
Santa's helpers – Allison Gilmore, Marcie Kern, Melanie Peterson, Grace Johnson
Musicians – Gloria Garza and Tom Heard
The yummy BBQ and goodies were prepared by – Beth Alford, Russell & Mary Gonzales, Caleb Hirst, Oliva Hirst and Cathy Ray
Our photographers – Nathan Kvinge, Julia Johnson and Jesse Wells
The party decorators and helpers – Kris Acker, Rita Henderson, Christina Hildebrand, Amber Huang, Janice Barlow, Julie Jennings and Nelly DeLeon
And the ever important clean-up crew – Stephen Huey, Scott Robinson and Jesse Wells
PLUS
Thank you to the Houston Vineyard Church for the use of their facilities, help from the church staff and all that you do year round to make Homes with Hope a success in reaching neglected and abused children.